Today something beautiful happened with me in Kolkata. While on my way to Cost tuition at M G Road, I took an auto from my place to chandni market. When it was my turn to pay, I realized I forgot to carry my wallet.
I checked my bag to see if I had any spare cash which I usually do, but I had only change which wouldn't suffice for a 4 trip journey, away and back! So I asked the Autowala to take me back. He enquired what the problem was and when I told him, he offered to waive off the fare. I declined saying, "aapne toh kar diye, but mujhe raaste main aur kaun aap jaise milega". He smiled and offered me more cash for my other trips.. And he WASNT bluffing. After refusing a few occasions, I didn't see a reason why I shouldn't take it.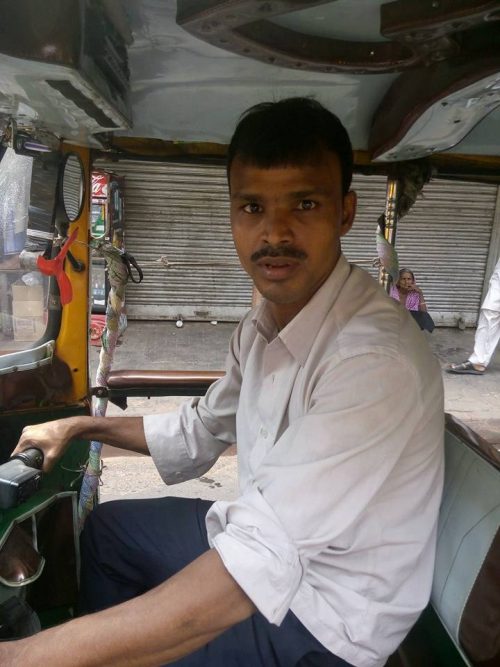 So here we go. This guy not only gave up on his fare, but also gave me 20 additional rupees, and asked if I needed more. At a time like this, when the existence of humanity is in growing question every passing day, by none more than myself perhaps, I bump into such a personality.
Makes me smile. Makes me think. There is us who worry about the number of 0's in out bank account. And then there are those like him who give away their daily fare, which in itself is in single digits, happily. Who is happy then? Introspection time for not just me. ‪#‎superstarautowala‬
via @Humans of India